Letter from the church council
"Kwaherini & Karibu"
ACC has been blessed with Neema Swai's administrative and spiritual work for the past three years. She has been a valued administrator and friend to ALL at ACC. As she and her children move to join her husband, we shall miss them very much but wish them all the BEST… and say, "Travelling Mercies and karibuni tena❤"
Through an extensive interview process, we are happy to announce that Salome Swai was hired to begin the Administrator's job on 1 October, 2019. She is a voting member who has been volunteering at ACC for many months. Salome holds a Bachelor's Degree, has worked with international volunteers and sponsors at Genesis Orphanage and been part of a host family caring for volunteers from different countries through Projects Abroad Tanzania and Genesis Orphanage. Salome has also travelled throughout Africa and abroad which has offered her experience in community and international interactions. Salome loves to sing, read, pray and listen to gospel music.
Please introduce yourself and welcome Salome to the staff at ACC.
– Elizabeth Hudgin
News & Events
 October 28 – 01st of November:
Kairos Course
 November 16: Worship Seminar
 November 24: Baptism Sunday*
 December 23: Carols by Candlelight
*Anyone wishing to be baptized or having their child baptized needs to complete the application forms by the 01st of November. Please see Salome in the church office for an application form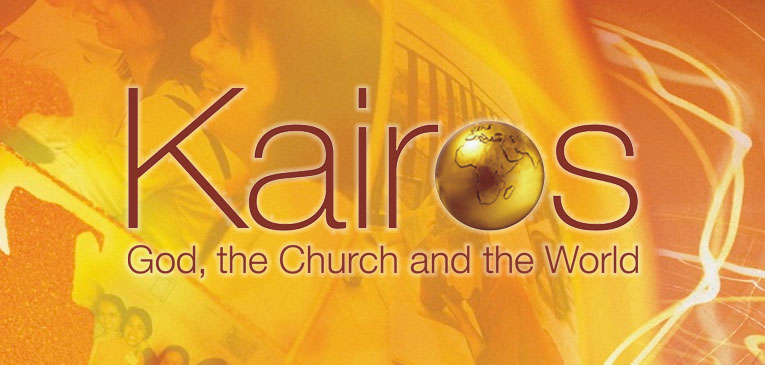 Kairos Course
Kairos is an excellent learning opportunity for all members of the body of Christ above the age of 16 and not just pastors and leaders in the church. The course which is taught in both English and Swahili, aims to equip participants with tools to share the gospel with the unreached in various parts of the world (including Tanzania!) and is spread out over five days.
The course fee is only $10 (TZS 25,000) for all five days inclusive of books and training materials. An additional fee of TZS 6,000 per day will cover food for the whole day (lunch and tea breaks) as the course runs from 8:30 a.m – 4:30 p.m each day.
For those who would like to attend but are not financially able, please see the duty elder for the day or Erwin Kinsey (0754480184 ekinsey@echonet.org) for more information on how we can help you share the love of Christ with others.

Worship Seminar, Saturday, November 16, 3 – 6 pm
The Worship Committee is hosting a worship seminar to help build up and equip the ACC community as we seek to honor God together. The afternoon will include a time to reflect on why and how we worship God well. We will also have practical break out sessions to talk about the nitty-gritty of planning for worship leading, preaching, music leading, and audio-visual leading.
Who should attend?
 Long-time worship leaders, who could share their experience with others
 New, potential worship leaders, musicians, preachers and technicians who want to learn and grow in worship leading skills
 Anyone who wants to get to know other ACC members more personally as you connect around a shared passion for worship
 Anyone who seeks to worship well: to glorify God and enjoy God forever.
Refreshments will be served. Sign up to attend the seminar in the church office.
November 2019 Service Schedule
 
November 3
November 10
November 17
November 24
Church Calendar
21st Sunday After Pentecost
22nd Sunday After Pentecost
23rd Sunday After Pentecost
Christ the King Sunday (Last Sunday After Pentecost)
Service Type
Communion
Morning
Communion
Family
Service Leader
Elizabeth Hudgin
    Jana Kinsey
Mark  Jacobson
Penina Oredsson
Preacher
Terry Morton
   Rev Mark Rich
Linda Jacobson
Rebecca Mosley
Musician(s)
Daniel Kalule
   Randy Stubbs
    Rebecca Mosley
Mike Taylor
Duty Elder
Erwin Kinsey
Eric Mbelle
    Monica John
 Chris Kenyi
Prayer Person
Service Leader will assign-
Service Leader will assign
Service Leader will assign
Service Leader will assign
Sound Projetor
Severine Manday Benjamin Laizer
Philip Mvungi Andrea Thomas
Gabriel Francis Beneth Joseph
   Benjamin Laizer    Philip Mvungi
Ushers
Andrea Thomas Rogers Eliahu

Jackline Njau

Shedrack Barnaba

Sandy Sandy Rogers Eliahu
Shedrack Barnaba Eliachim Happimark
Flowers
Yoka Bruinsma
Christy Miller
Rebecca Ndorosey
Jane Mashingia
Library
Sion Miraa
Eliel Gideon
Narola Mollel
Michael Murray
Books
Raymond D. Lema
Abella Rugeiyamu
Nancy Kimaro
Sion Miraa/Anita D
DVDs
Raymond D. Lema
Abella Rugeiyamu
Nancy Kimaro
Sion Miraa/ Anita D
Scripture Readings

Isaiah 1:10-18 

Psalm 32:1-7

2 Thessalonians 1:1-4, 11-12 

Luke 19:1-10

Job 19:23-27a 

Psalm 17:1-9

2 Thessalonians 2:1-5, 1317 

Luke 20:27-38

Malachi 4:1-2a 

Psalm 98

2 Thessalonians 3:6-13 Luke

21:5-19

Jeremiah 23:1-6 

Psalm 46

Colossians 1:11-20 

Luke 23:33-43

 

" And as Moses lifted up the serpent in the wilderness, even so must the Son of Man be lifted up, that whoever believes in Him should not perish but have eternal life."

                                                                           –     John 3: 14-15