WELCOME TO ARUSHA COMMUNITY CHURCH
Arusha Community Church is an international, interdenominational, lay-led congregation. We are united through faith in Christ and worship in the English language.
LEARN MORE
SERVICES
A message from ACC Council and Council Chair
Cases of COVID-19 are on-going and increasing around the world. As an international community that welcomes visitors and which seeks to love and protect those around us, we are continuing to follow health protection guidelines for the safety of all.
We ask that you continue to:
Wash your hands before entering
Wear a mask at all times, especially when singing (please don't take off your mask to sing)
Keep a degree of distance
We work and pray together as one community, sharing the love of Christ to all.
-Susan Simonson
Thank you for following these guidelines.
VISIT "RESOURCES" for a variety of at-home services and studies.
Worship Resources
We come from a variety of Christian traditions and celebrate this diversity each week. We welcome you wherever you are in your journey of faith—however you got here, you are welcome!
Services are at 10:30 am every Sunday, as well as other special days during the Church Year. An adult bible study is held before the service at 9:30 am. Sunday school for children ages 3-12 is offered during the service.
You are welcome to worship with us!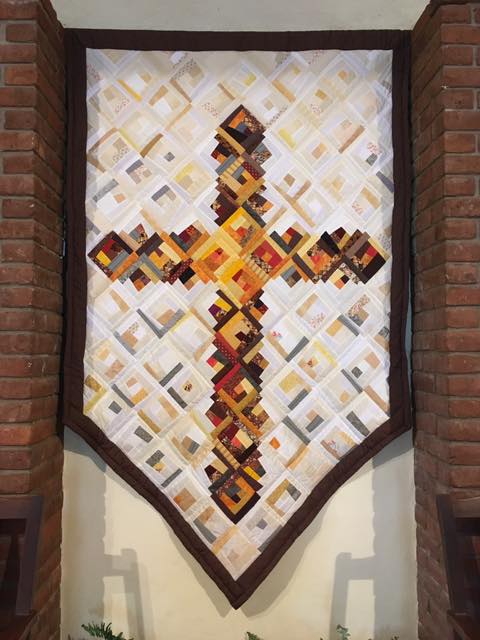 Announcements and Upcoming Services
September 5
Morning Worship Service
@ 10.30am
Followed by Church Hike 12:30 – 4pm
September 19
Morning Worship Service
@ 10.30am
September 26
Morning worship Service
@ 10.30am
Saturday October 2
Elizabeth Hudgin Memorial Service
@ 6pm
New to ACC?
Want to be introduced to other ACC congregational members? Not sure of our programs and activities? Want to be involved in some way, but not sure how? Want to receive Glad Tidings by email? Have a general question about Arusha that an old-timer may have the answer to? Every Sunday, a member of the council is available after the service to assist and to answer your questions. OR please contact ACC via our church phone. +255 068 5345429 and/or email: arushacommunitychurch.office@gmail.com and you will be responded to as quickly as possible. Our ACC website www.acc.or.tz also provides information as does our bulletin board at the church door. 
Check out our Facebook presence at https://www.facebook.com/ArushaCommunityChurch/
ACC CHOIR
The ACC choir is not currently meeting. Rehearsals are normally held on Wednesdays, 5 – 6:20 pm.
ACC PRAYER CHAIN
If you have a prayer request and would like members of our community to support you in prayer, contact the four key persons – if possible by SMS- and they will inform the others from the prayer chain.
Erwin Kinsey 0754 480 184
Margaret Kenyi 0754 090 078
Susan Simonson 0754 266 559
Stella Karumuna 0754 281 337
ACC LIBRARY
The ACC library team is looking for committed people who are willing to join them.
If anyone has an interest and love for books and is willing to serve in this way, please contact Atula Paul: atulapaul@yahoo.com
Arusha Community Church (ACC) functions because many people offer their time and gifts in volunteer roles. At ACC we encourage people to get involved and contribute in some way. If you want to know more about the church committees work, visit our new bulletin board. Or see the Duty Elder after the service for a copy of the Time and Ability Form (TAA) if you are interested in helping out at ACC. We welcome your participation!
SMALL GROUP BIBLE STUDIES
…an important part of growing in your walk with Jesus, together with other believers in the church. If you are interested in learning more about one of these on-going groups, you are welcome to contact the convener listed.
At present, most groups are not meeting in person. A few groups continue to meet by videoconference. Contact the church arushacommunitychurch.office@gmail.com if you would like more information.
Find out more about through our newsletter and events happening at ACC.
Letter from the Church Council "If you think you are too small to have an impact, try sleeping with a mosquito!" - Anita Roddlick You may laugh when you read this saying but we all know what it is like to sleep or not sleep with a mosquito and despite their small size...
 SUNDAY SERVICES
10:30am – 12:00pm
SUNDAY SCHOOL
Ages 3 – 6 (Love group)
Ages 7 – 9 (Hope group)
Ages 10 – 12 (Faith group)
BIBLE STUDY
Sunday 9:30 am – 10:30 am
HAVE QUESTIONS ABOUT ACC?
 Let us know if you have any questions!
You can join our mailing list by filling in your email address and details in our contact form and get ACC related news and service schedules straight in your inbox once a month.
Church Email
arushacommunitychurch.office@gmail.com